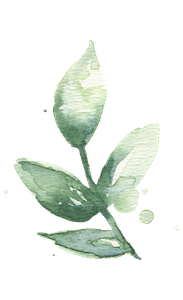 Simple online selling
Sell to millions of shoppers with no transaction fees
Get started for free
Sell online
Don't spend days tinkering with a website builder; it only takes a few minutes to sell online with Sonlet.
Learn more
One Simple Dashboard
Streamline your business into one simple dashboard with everything you need to be successful.
Track inventory
Always know what you have on hand. We'll never let you oversell.
Track orders
All the information that you need to fulfill every order the right way every time.
Collect payment
Send invoices or collect credit card payments. Funds are directly deposited into your bank account.
Print shipping labels
Save money with heavily discounted USPS postage rates. Sonlet's simple interface makes it easy to print shipping labels from the comfort of your own home.
Learn more
Sell with anyone
Sell together in collaborative parties to increase customer reach
"Sonlet is, hands down, the only tool for my business that I could not live without."
Rebecca
"Sonlet has been the sole reason why my business was able to make a substantial growth after having stagnated in sales. Switching over to Sonlet as my main sales platform allowed me to not only gain new customers and increase sales but it also helped me to streamline the processes in my business to help run more smoothly and efficiently. I highly recommend Sonlet as a sales platform and as a great way to manage inventory!"
Kanako
"We suffered for 8 months manually keeping up with photos and loading to FB. Sonlet gave us our life back. No more super late nights waiting to post, no more overselling. It's been amazing!!! My only regret is not doing it sooner!"
Carly
"Super helpful for buying from other consultants! QR codes are great for deleting sold inventory during events or home parties. Ease of uploading. I can quickly send my link to friends who are looking for something. I can quickly view all of my inventory. Quickly look up past orders and see what customer purchased exactly."
Ambrosia
"I love how easy it is to quickly load items to a party when you are trying to do 10,000 other things."
Courtney
Join Sonlet Today
Over 70,000 sellers and millions of shoppers around the world trust Sonlet with their online sales experience. Start your free trial today and see why!
Get started for free